calligraphy + handlettering workshops
I've worked with hundreds of students teaching them the art of calligraphy with hands on instruction!
"Let's explore art of calligraphy and handlettering!"
Looking for a new outlet to express your creativity? Calligraphy and Lettering classes are the perfect way to simultaneously unwind and unleash your inner ability to create. Enjoy a personally-curated boutique learning experience with a professional Calligraphy and Lettering artist. Revitalize your passion for learning as you and your friends discover strokes, techniques, and proper tool care in a fun workshop environment.
What are you interested in learning?
Want to sign up for a workshop?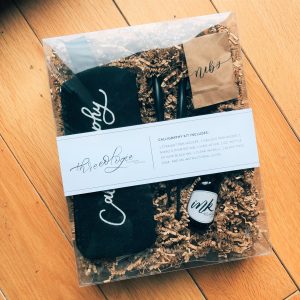 Receive your own Calligraphy Kit to take home with you and utilize the skills you've acquired in class to continue your artistic expression outside the classroom. Each kit comes fully stocked with tools and an Instructional Guide.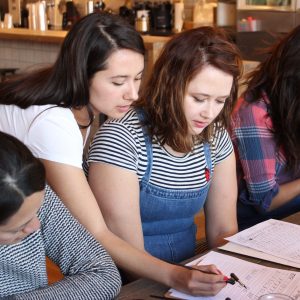 To ensure that you get the best possible instruction as you learn a new style, each class is led directly by me! By maintaining intimate class sizes, I can ensure every student receives full attention and benefits.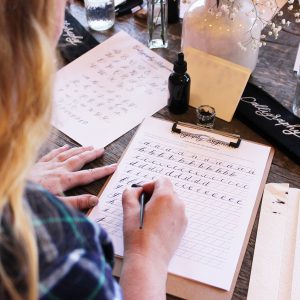 No starving artists here! Every workshop comes with a delightful array of light refreshments, including appetizers, desserts and drinks for a delicious, artisanal accoutrement to our learning experience.
Pricing and dates are for 2019 . Click Book Now for more details!

Choose a date for a workshop of your choice. Then mark your calendar!

A week prior to the workshop you will get an email with all the details!

Spend the day with me as we learn the basics of Calligraphy or Handlettering!