FabFitFun Murals - Main Entrance
I designed and painted several walls for the new FabFitFun office in Hollywood, Ca. I worked with the office interior designer to develop a design that fit the brand and was also welcoming and inviting for the employees.
Agency: FabFitFun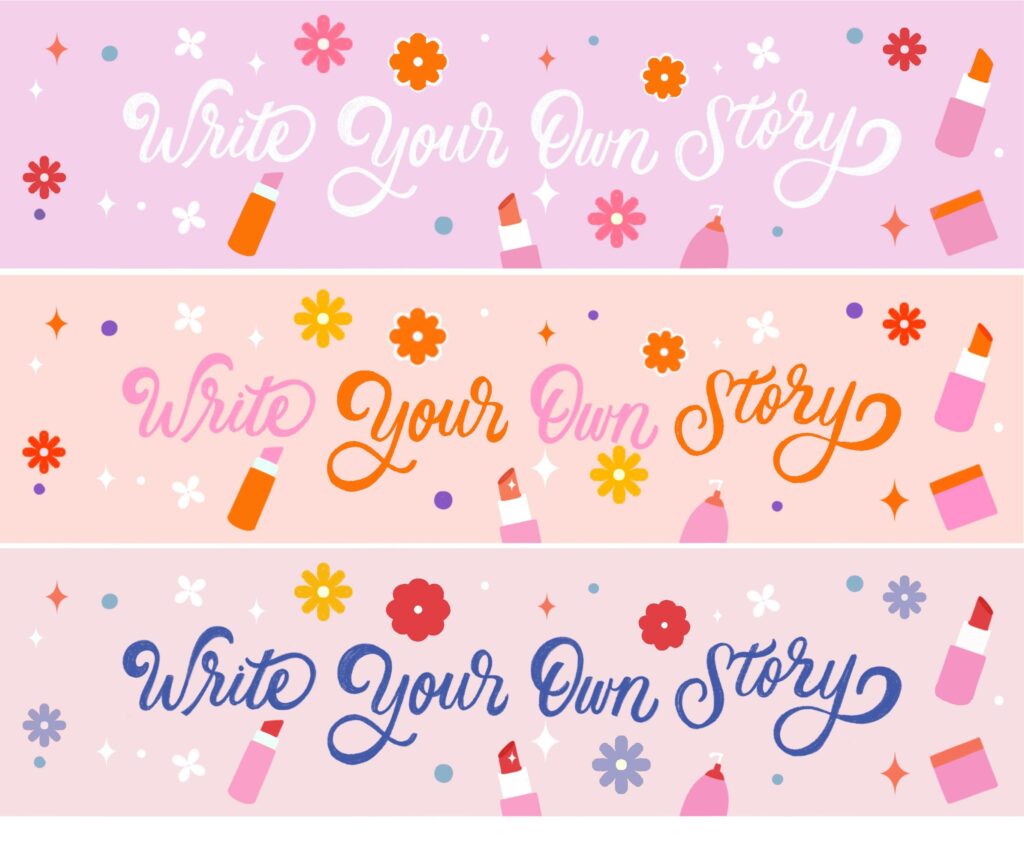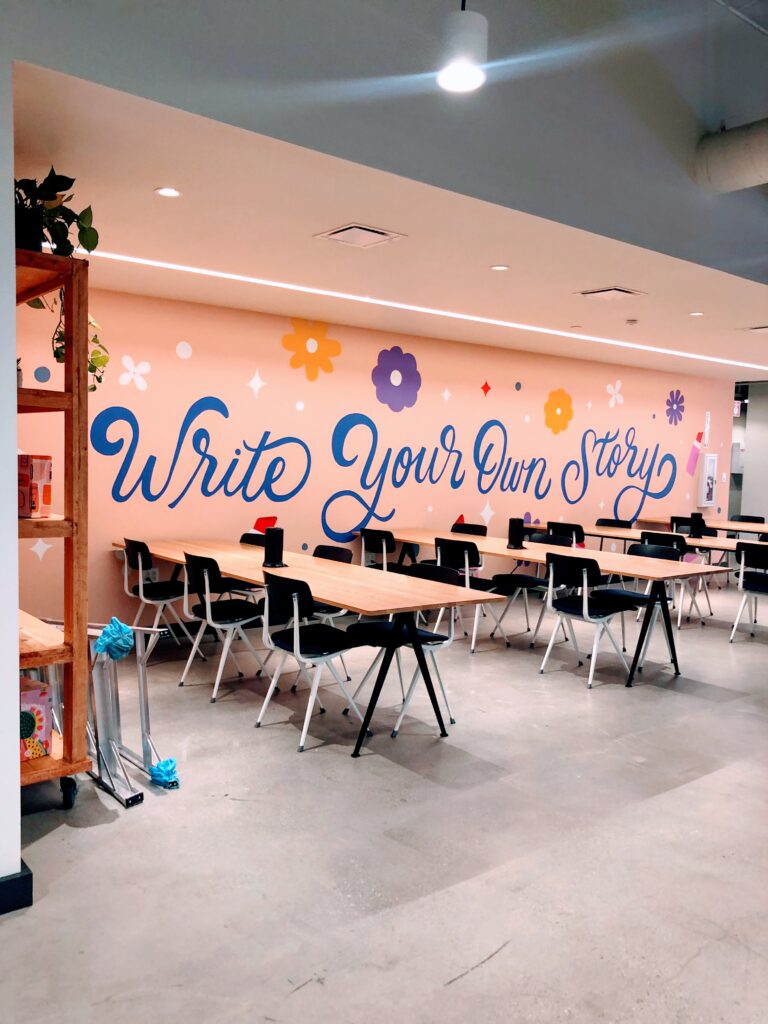 This wall was painted for primarily employees. Our mission and Our values were all hand painted. No stencil used.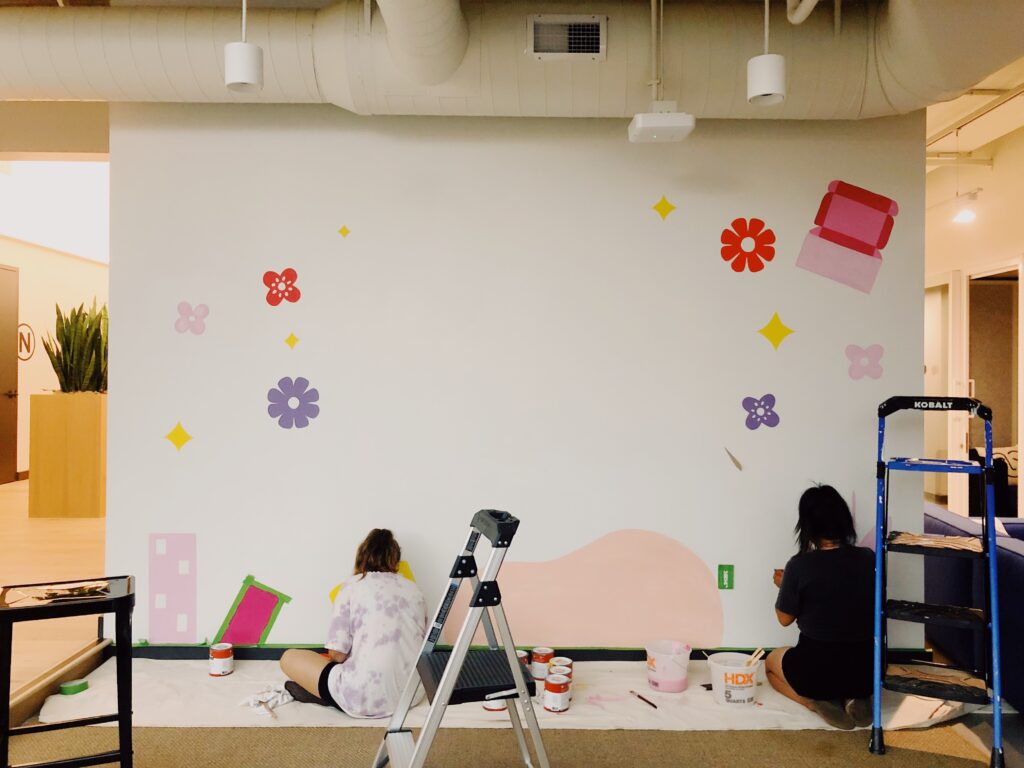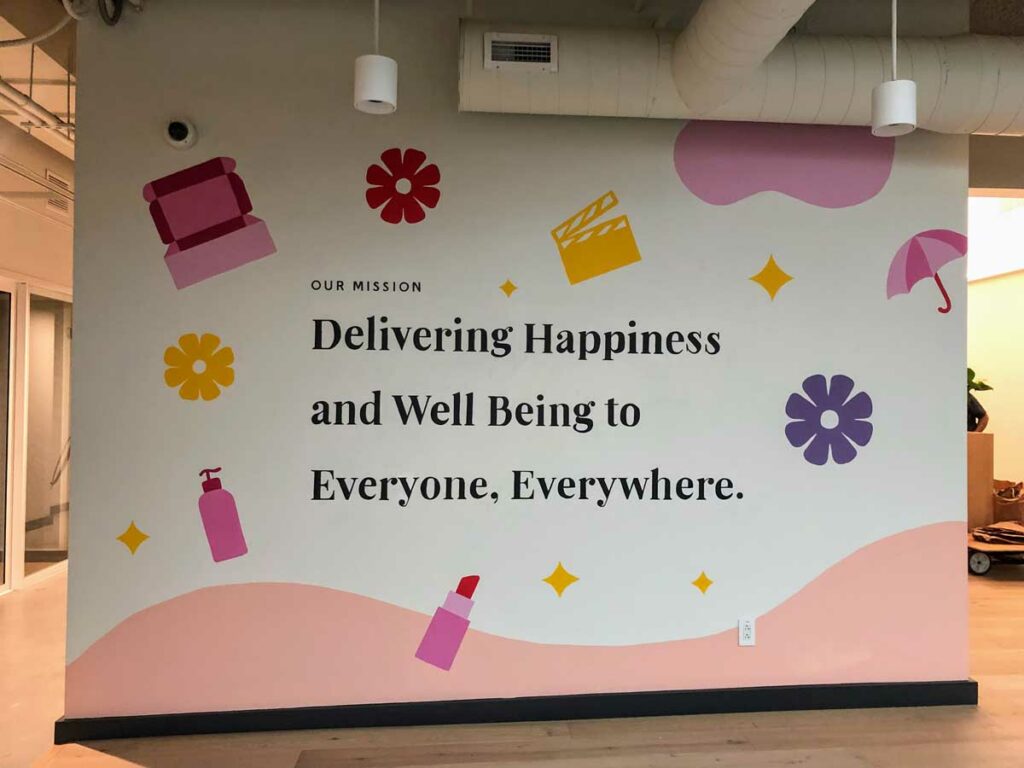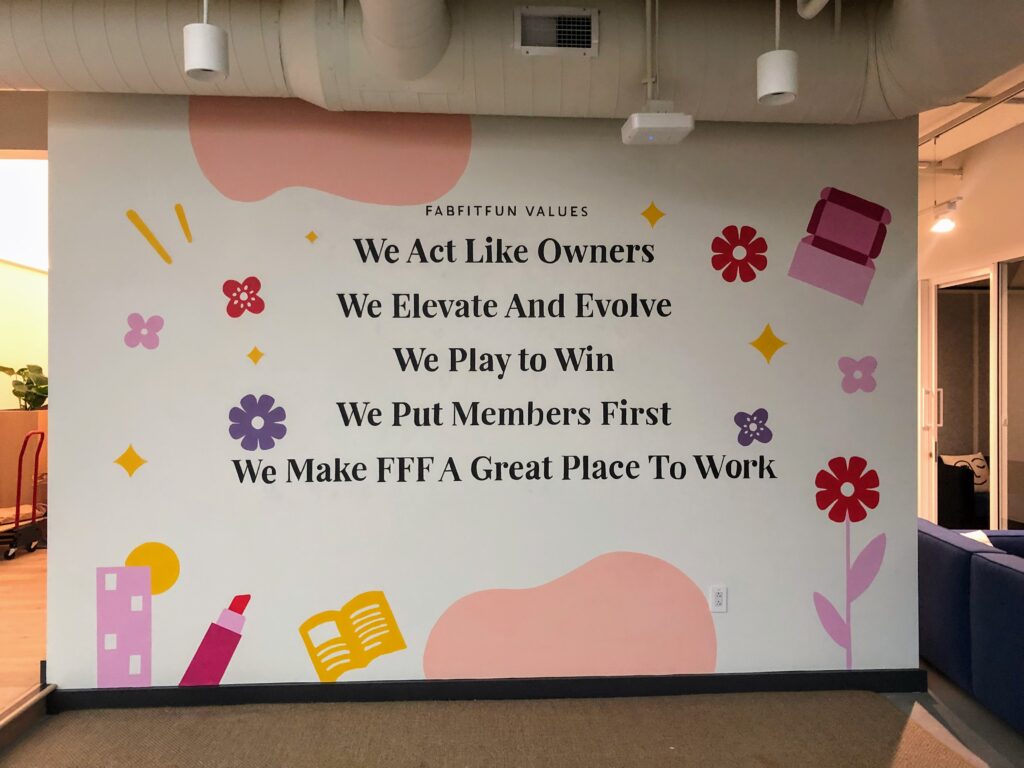 The elevator room was the first room you'd encounter as a customer or employee and FFF wanted it to have a calm feeling. We did a beach theme in this room with a neon palm tree sign to tie it all together.