Find a course that's right for you
Check out our suite of handlettering and design courses designed to help you enhance your skills and achieve your handlettering and design goals.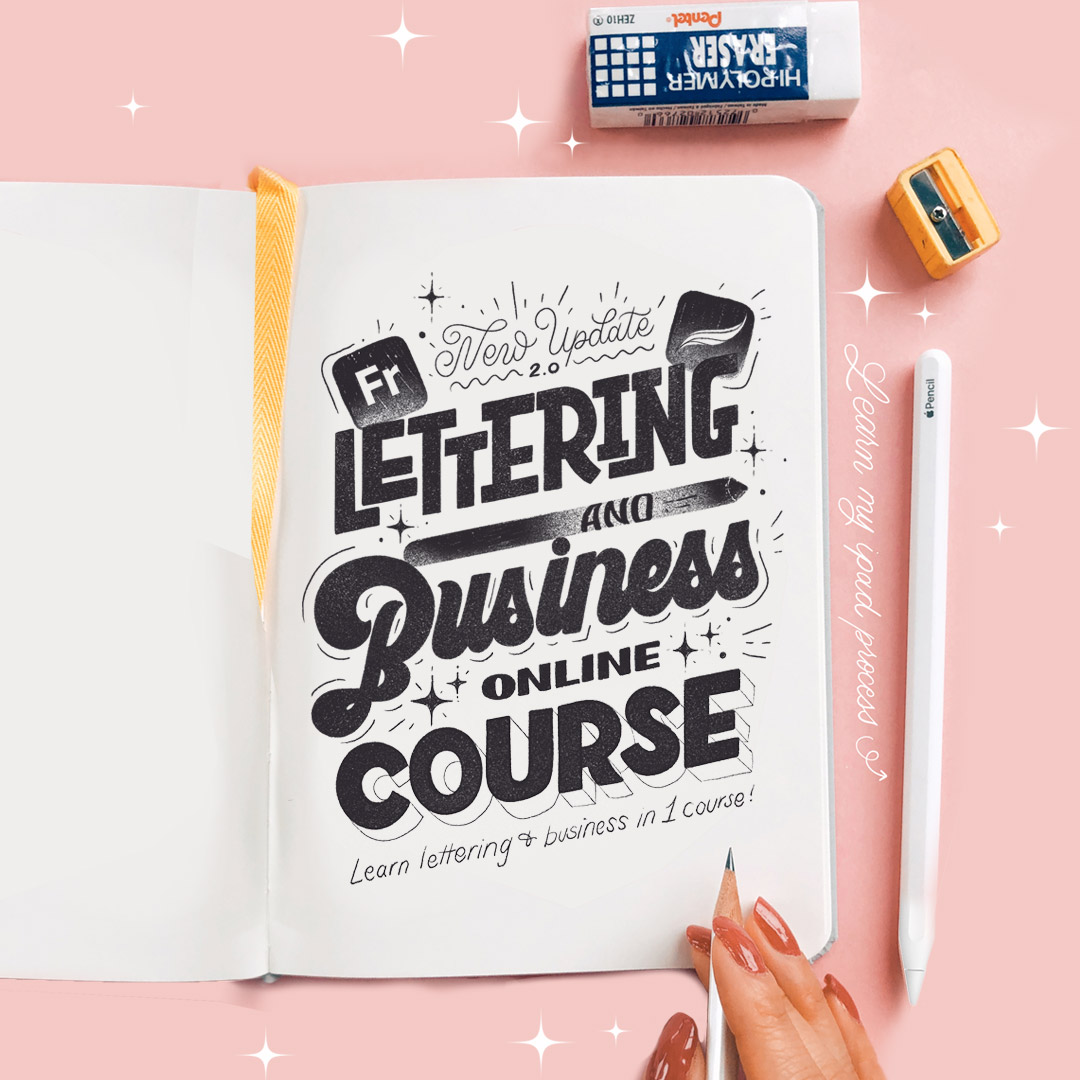 Discover the art of handlettering in Procreate and Fresco, and gain valuable business knowledge such as contracts, pricing, and more!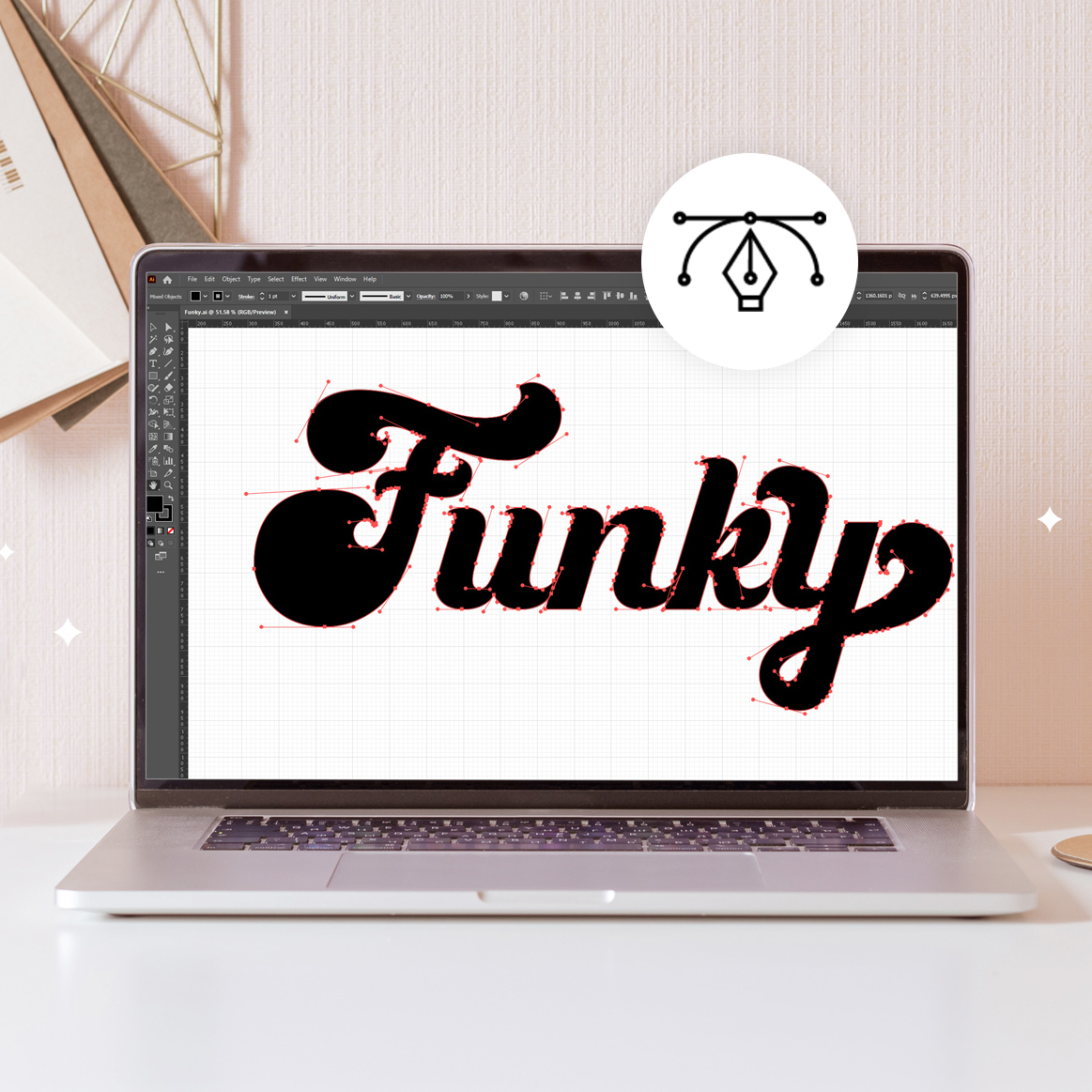 Enroll in my new mini-course and master the art of vectorizing your handlettering using Adobe Illustrator on your desktop.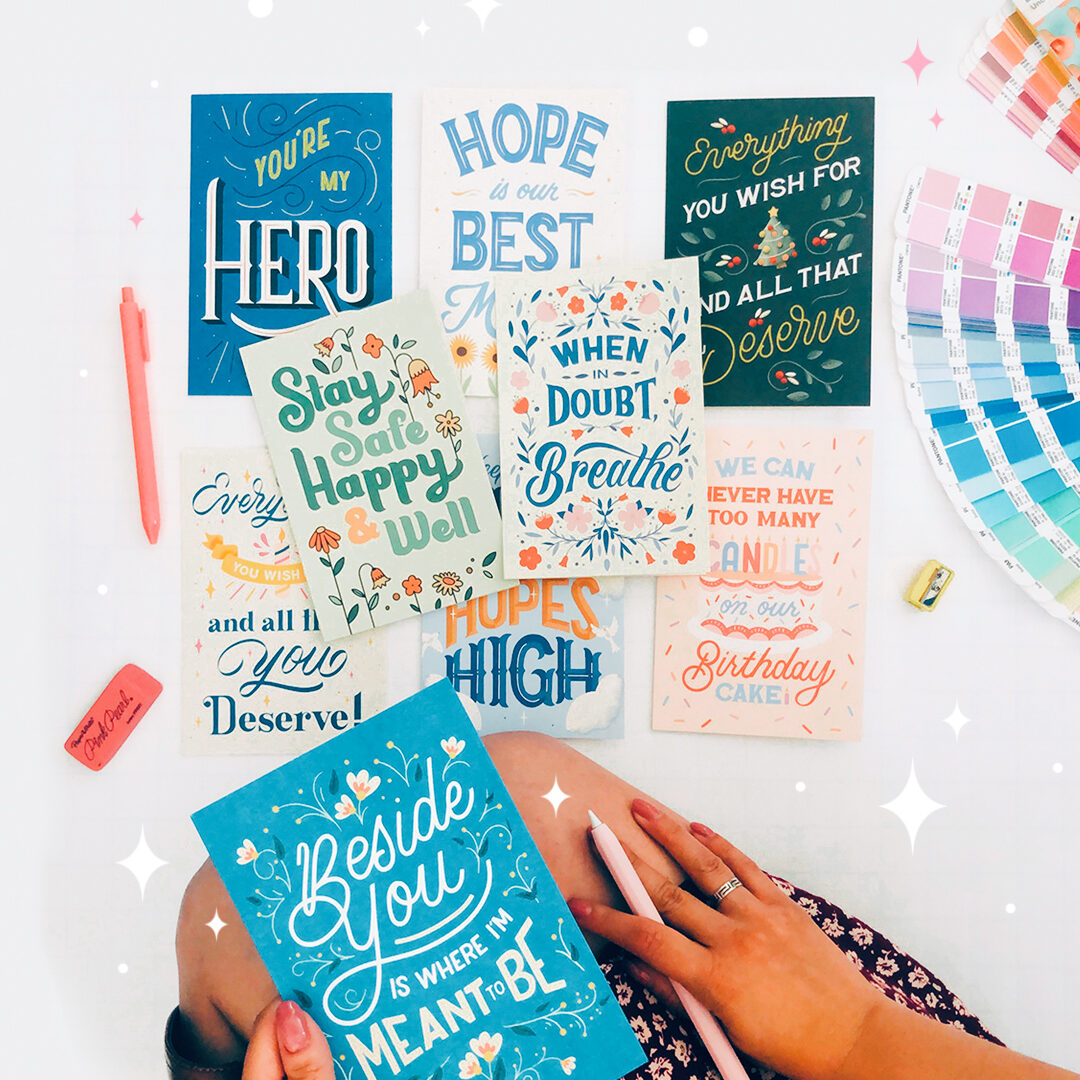 Join our 8-week course series to create your first greeting card licensing portfolio and learn the art of effective card design and start earning passive income today!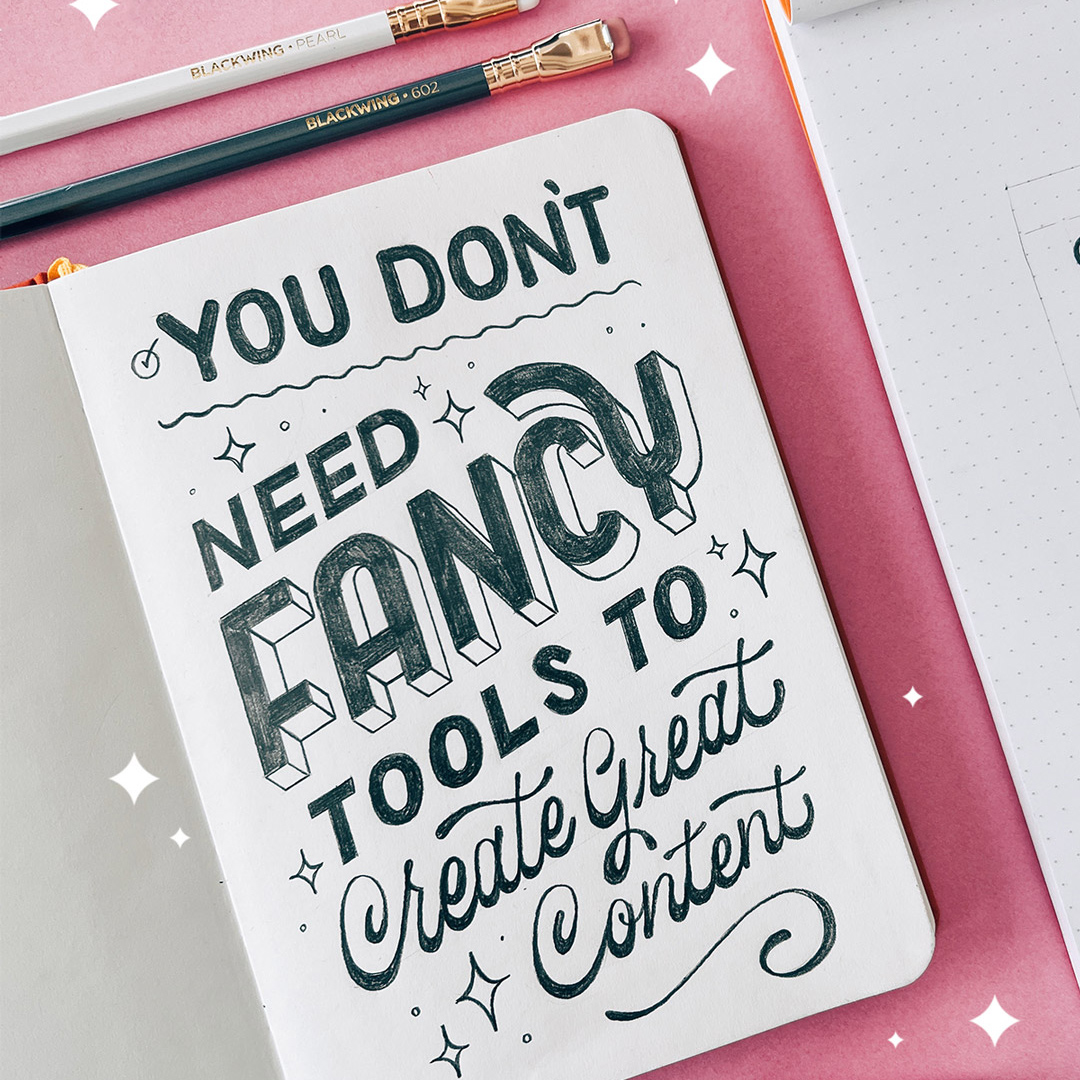 Let's explore the art of lettering with just a pencil together in this 2-hour video where I'll guide and work with you.

handlettering and Design courses

Hello, I'm Natalie Brown!
I'm a lettering artist, content creator, greeting card artist… the list goes on and on. But I primarily consider myself a lettering artist. I started lettering 8 years ago and have continued to build a thriving business for lettering. I'm here to show you that you can make a living as an artist! These are courses I created based on what I felt was missing from the community. Not a business owner? That's okay! You can still learn lettering and artsy stuff here for fun!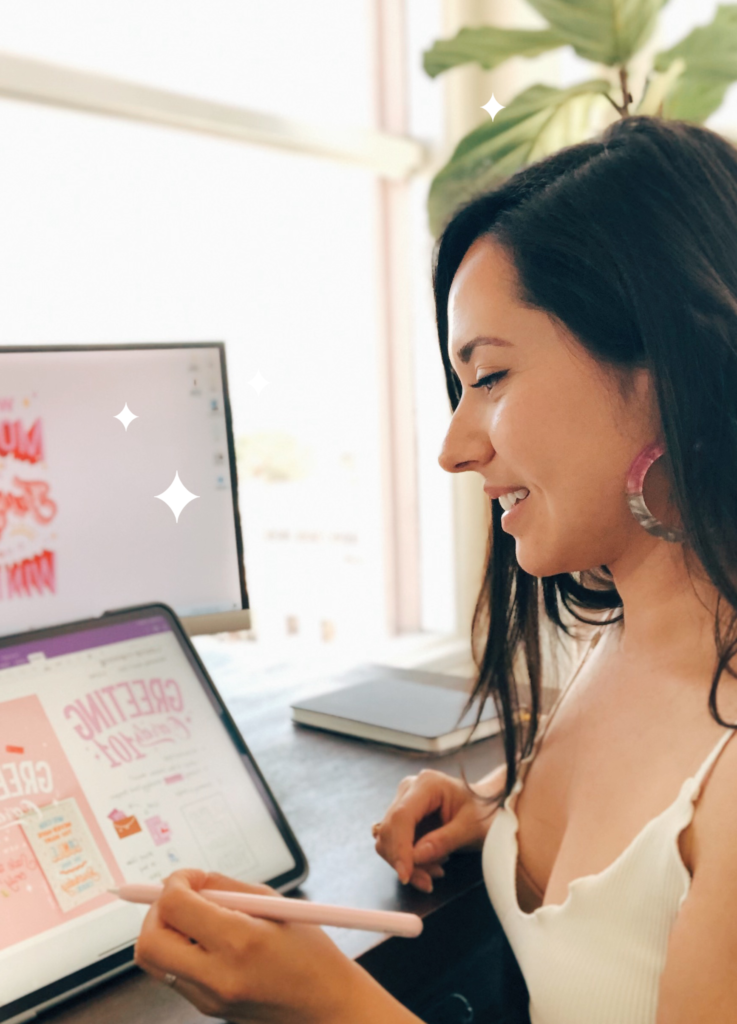 Hello, I'm Natalie Brown!
Hey there! I'm a lettering artist, content creator, and greeting card enthusiast (among other things). I've been passionately lettering for 8 years, building a thriving business along the way. And guess what? You can too! That's why I created these courses – to fill in the gaps I noticed in the community and help aspiring artists like you turn their passion into a career. But don't worry, even if you're not interested in starting a business, you can still join in on the fun and learn some awesome lettering and artsy skills here!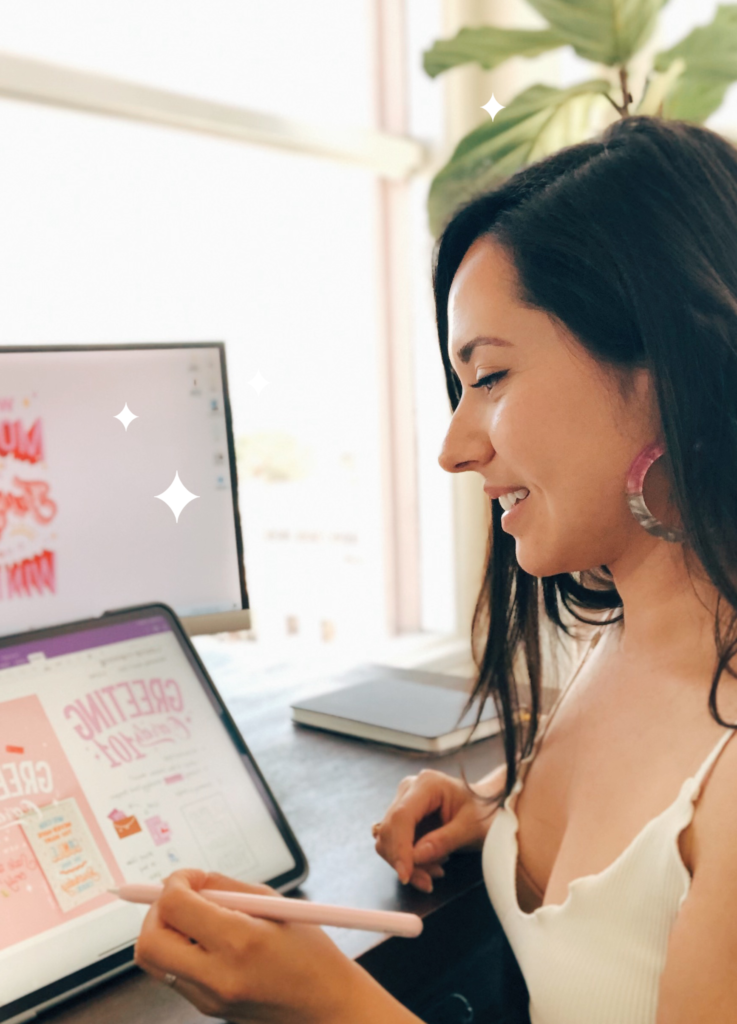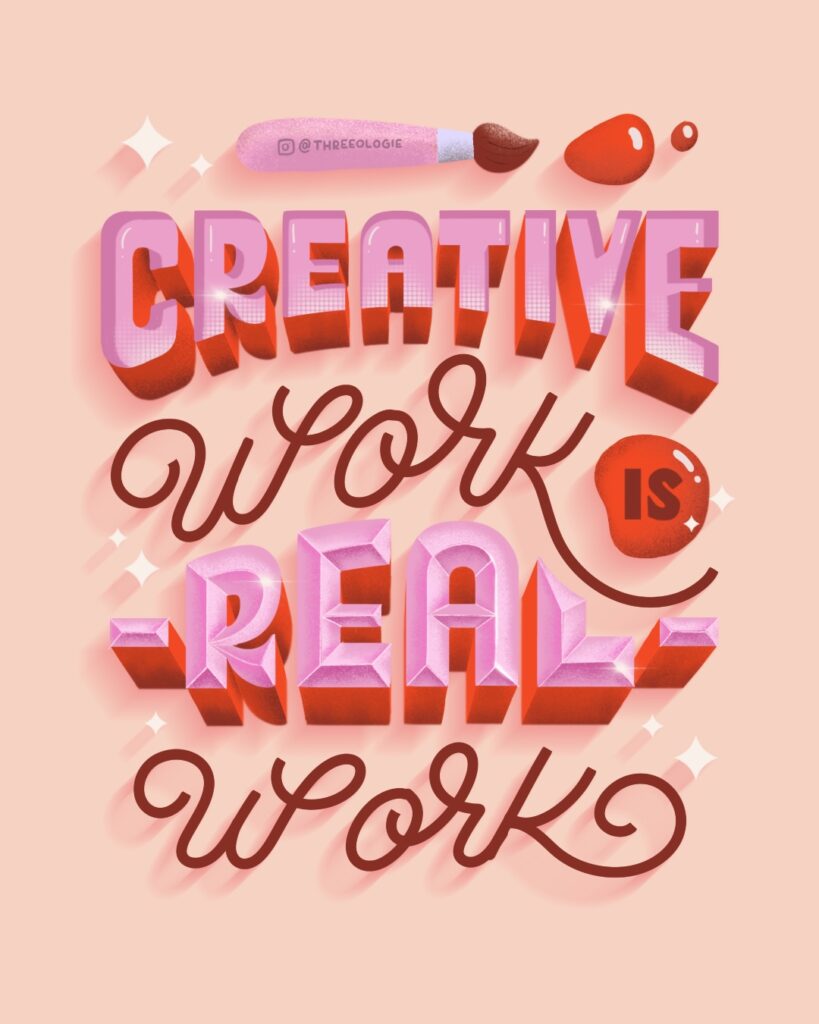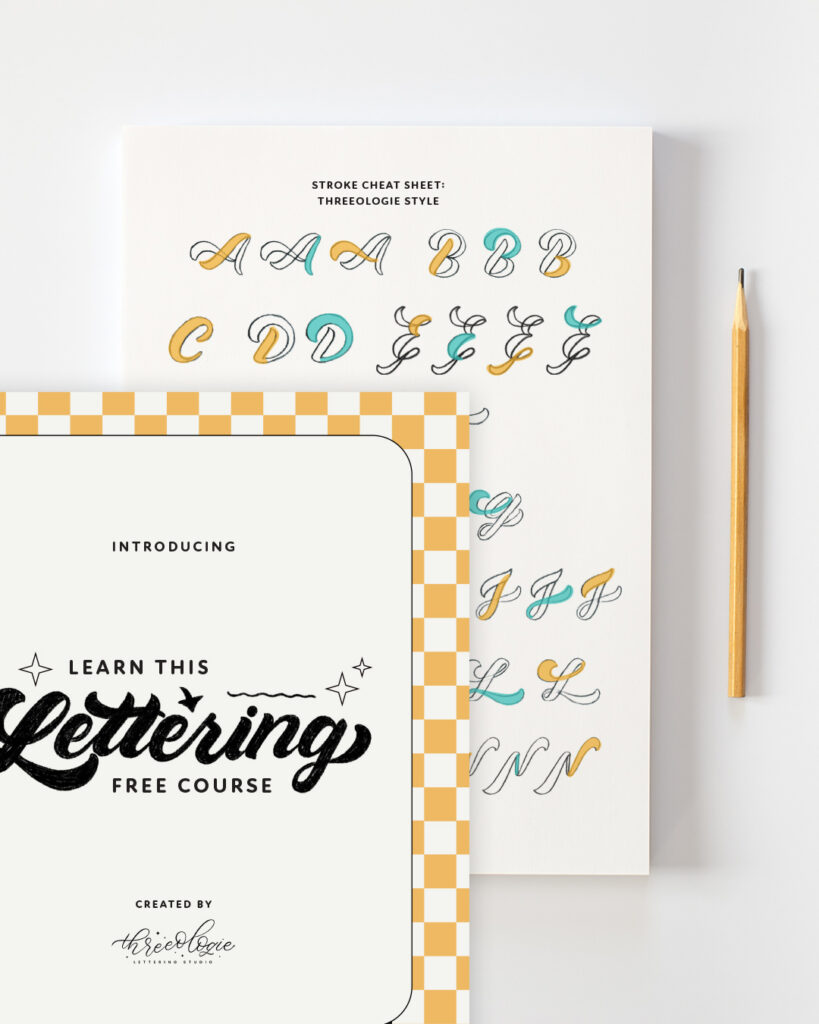 Learn this Style of Lettering
The Threeologie Style Lettering Course is a FREE online course designed to teach you the art of hand lettering in the popular Threeologie style. The course includes step-by-step video tutorials and downloadable practice sheets to help you develop your skills. Whether you're a beginner or an experienced lettering artist looking to expand your skills, this course is perfect for anyone who wants to learn how to letter in Threeologie's style. get access to my 11 favorite workbooks, brushes and more!