Vectorize Lettering Course!
Sign up for my NEW mini course on vectorizing your handlettering using Adobe Illustrator on your desktop!
Vectorize Lettering
Mini Course!
are you ready to vectorize your lettering?!
Learn How to Vectorize Your Lettering in less than a week!

Serif Type
Serif letters are letters that decorative strokes at that end of a stem. This is common lettering style.

Boxy Letters
Geometric or "Boxy" letters are also very common and also super easy to vectorized!

Funky Letters
Not as common, funky letters that we will go over have a lot of bounch and vary in width.

Script Letters
Another common style is script or calligraphic lettering. I'll show you how to vectorized this challenging style.

Tuscan Type
Tuscan style is a style of serif. But the round serif decortaive elements are a little more challenging to vectorize.
Take a sketch &
turn it into a vector.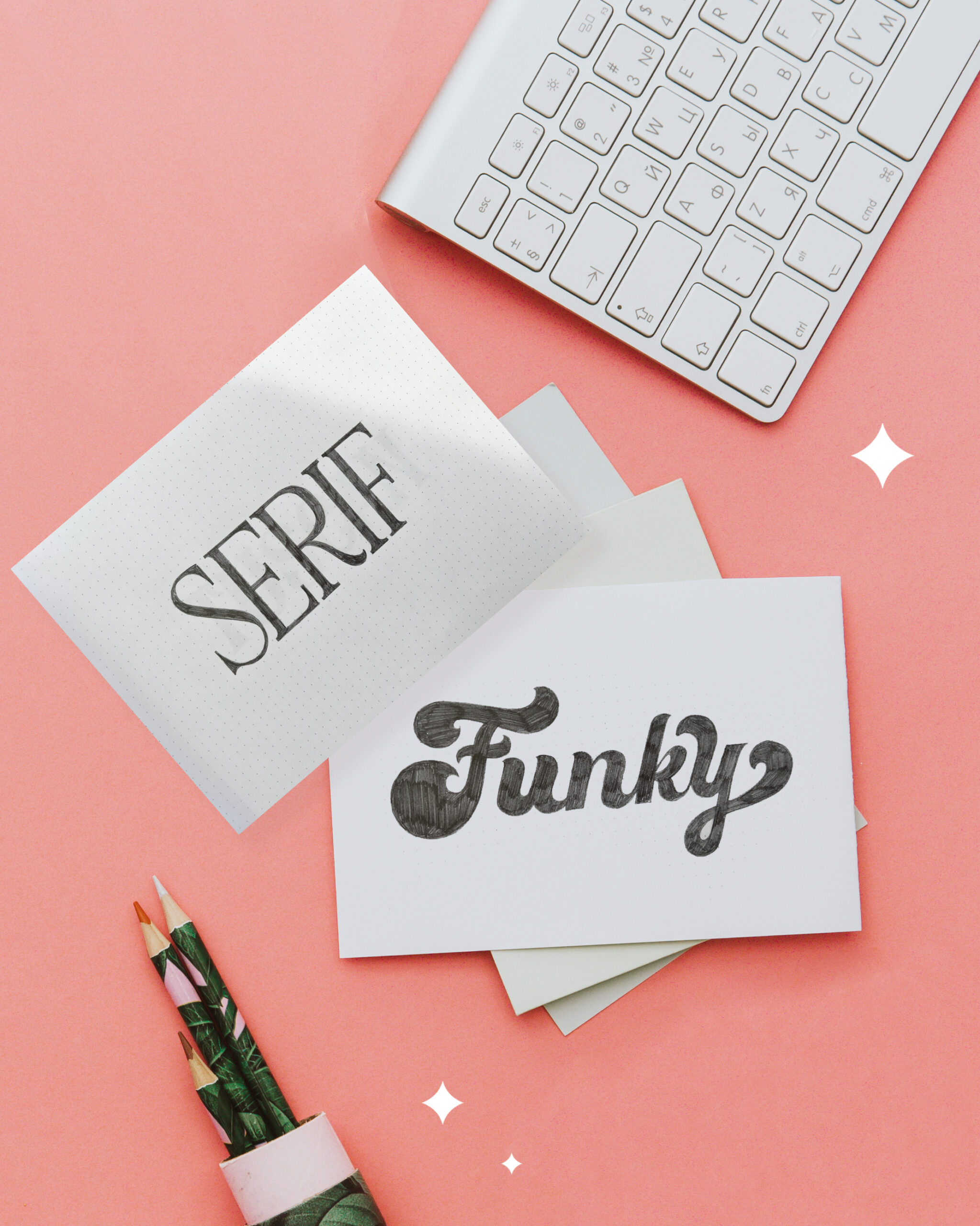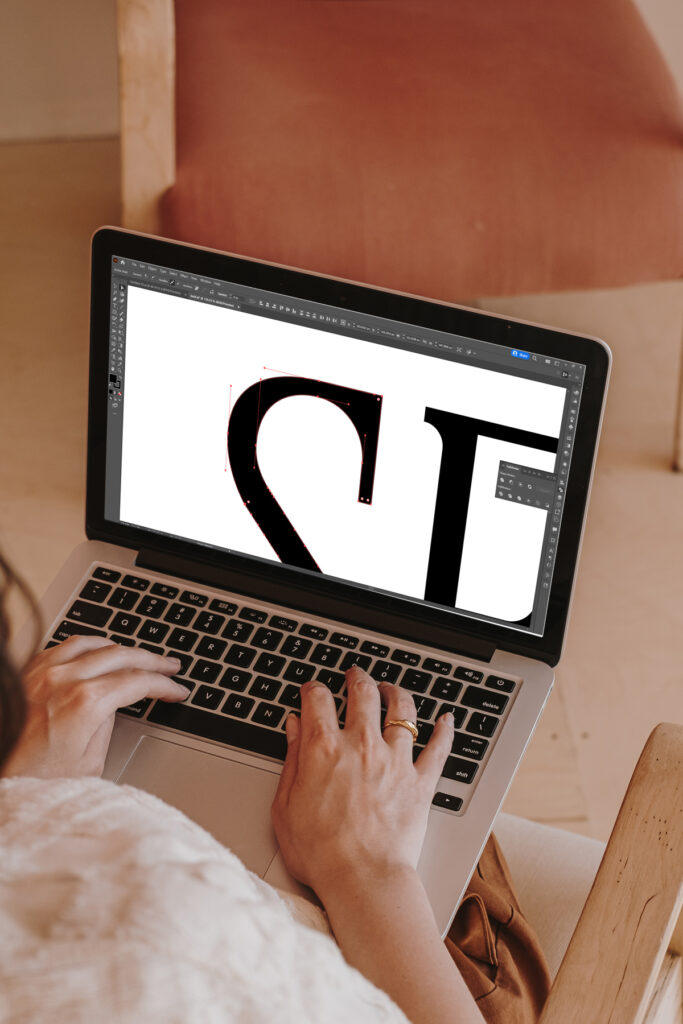 A Mini Course You Can Finish in Less Than a Week!

Basics of Adobe Illustrator
To start the course we will walk through all of the main features of Adobe Illustrator. There are a ton of ways you can design in Adobe Illustrator so we will be only diving into elements of Adobe Illustrator that are useful for vectorizing your lettering. All those little buttons won't look so foreign to you once you're done with this module!

Learn How the Pen Tool Works
Learn how the pen tool works using the desktop version of Adobe Illustrator. The pen tool can seem quite daunting for many people, but I promise it's easier than it looks! It just takes some time to get to know how it works, and knowing your keyboard shortcuts are a necessity!

Practice Pen Tool Exercises
Once you get a good grasp of how the Pen Tool works, you'll dive into some exercises! I've created some digital workbooks for you to import into Adobe Illustrator. These exercises will assist you in understanding how to put what you've learned about the Pen Tool into practice.

Vectorize 5 Styles of Letters
I designed five different styles of lettering, all of which encompass a variety of designs. We will take each of these styles and vectorize each word. Different styles of lettering call for different techniques. I'll show you what techniques I use for letters that are boxy, serif, script, funky, and Tuscan.
Most frequent questions and answers
Pre-Order Today and get extra goodies!
Pre-Order Today and get extra goodies!