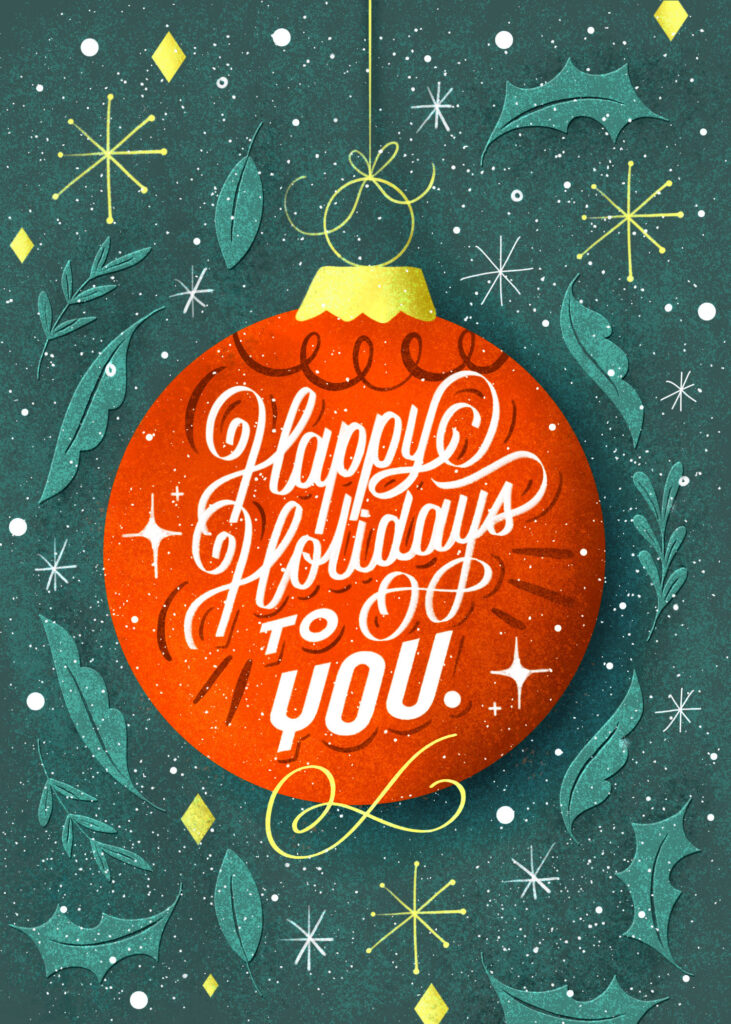 2 Greeting Card Printables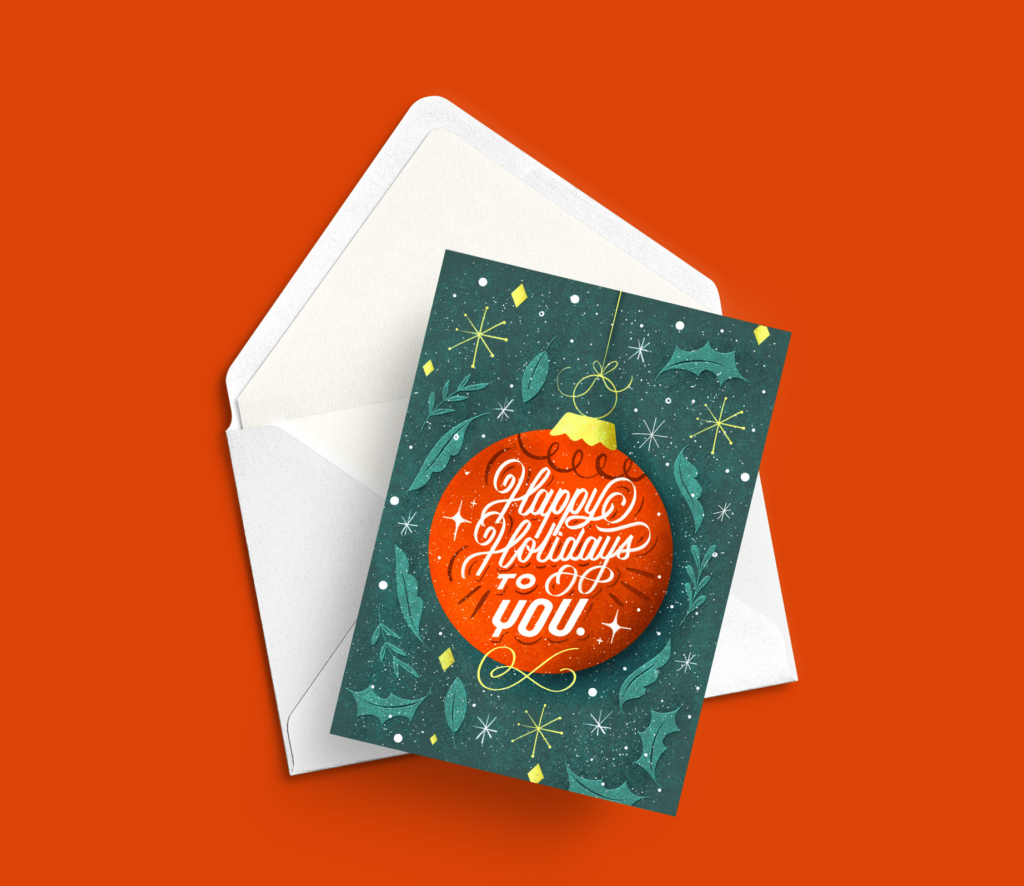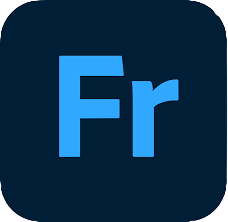 Adobe Fresco Holiday Workshop
Virtual Workshop
iPad Pro, Stylus, Adobe Fresco App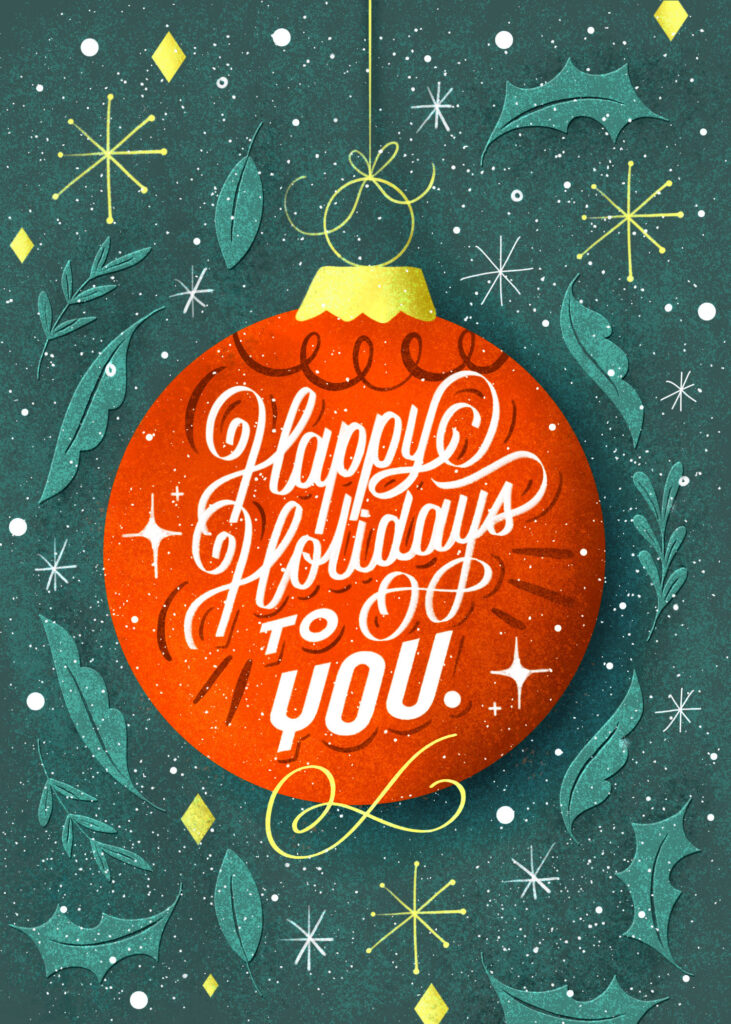 Join us for a festive virtual lettering workshop using Adobe Fresco, where we'll dive into the holiday spirit by designing a unique holiday card together! Adobe Fresco's remarkable features await to boost your creativity in this engaging session. This workshop isn't just about exploring the app's capabilities; it's a special opportunity to understand what sets Adobe Fresco apart in the world of digital art, especially in comparison to apps like Procreate. We'll delve into its standout features and seamless integration with other Adobe software, ensuring you become proficient with every tool and icon the app offers.
In the second part of our workshop, we'll channel the joy of the holiday season into our project. You'll learn how to craft eye-catching lettering, create delightful illustrations, and apply intriguing texture effects, all themed around our holiday card design.
So, grab your tablet and get ready to spread some holiday cheer. Let's transform your artistic ideas into a memorable holiday card with Adobe Fresco!
Get a full understanding of the Adobe Fresco Interface.
Learn how animation works in Adobe Fresco.
Explore Adobe Fresco's integration with other Adobe apps.
Learn the features Adobe Fresco has that Procreate does not.
A full recording of the entire session is available for 30 days.
Adobe Fresco Holiday Brush Pack
2 Printable Holiday Greeting Cards designed by Threeologie

Recording of Session for 30 Days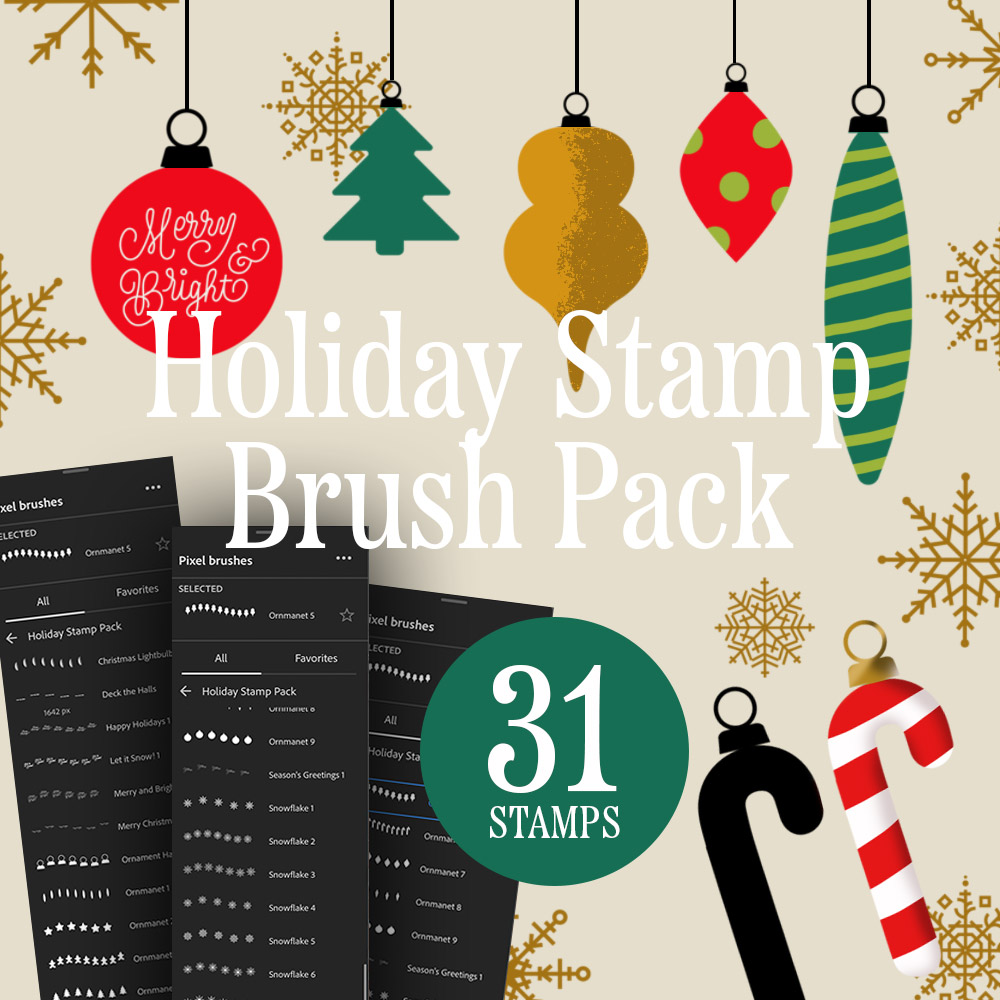 Free Brush Pack
This workshops also includes my brand new Holiday Stamp Brush Pack! With 31 different holiday stamps to spruce up all of your festive designs this year!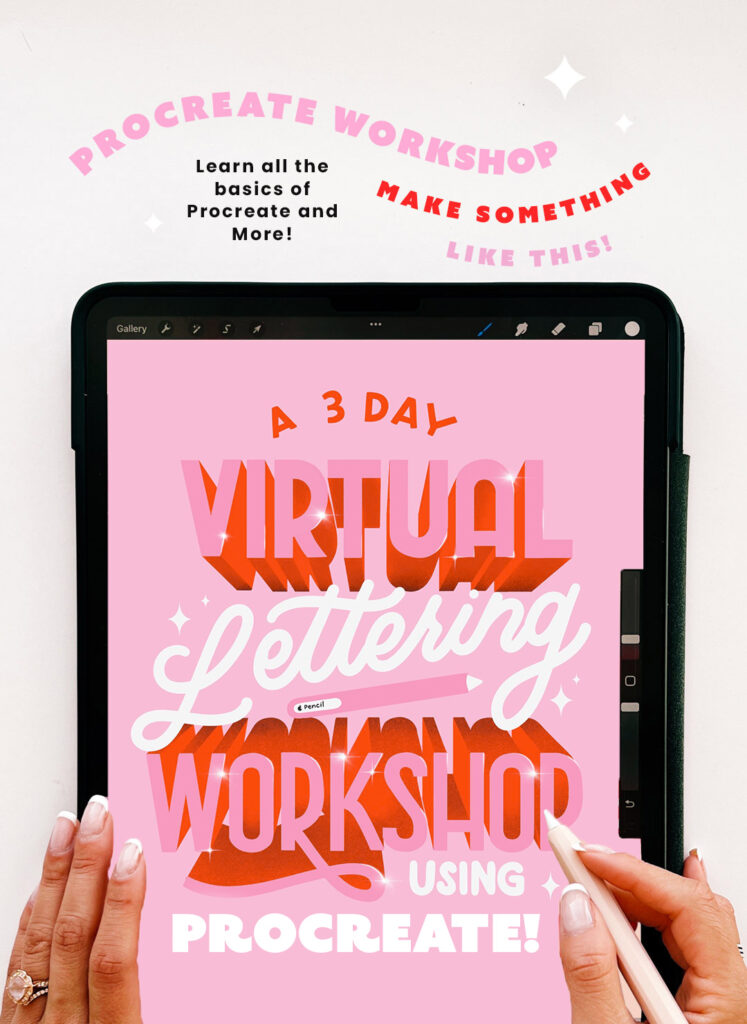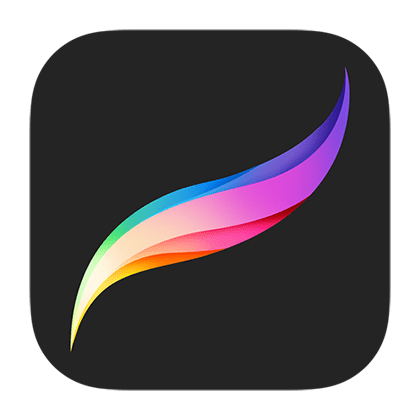 Procreate Virtual Lettering Workshop!
3 Day Workshop on Saturdays. First workshop of 2023!
In this 3 day workshop, you will create a beautiful lettering piece like this with me via Zoom! Each workshop we create an entirely new piece of artwork! I'll work with you and guide you through lettering on the iPad. Each day we will have a 2-hour workshop with a 15 min Q&A at the end. Each workshop is spread out weekly to give you a few days to review the work and complete a mini homework assignment.
Who's Attending: 20 People are Attending this Event!
Most frequent questions and answers
Most frequent questions and answers