I've been so excited to see so many new people join the Threeologie Community that I felt it was time to gift some lettering resources. I created The Ultimate Lettering Care Package for artists looking to learn more about lettering. Get 10 Free Lettering Resources today! I wanted to put together all my favorite Freebies with some additional resources to show my appreciation and help you along your business journey. 
This new package contains 10 Free Resources! Yes 10! Here's what you'll get: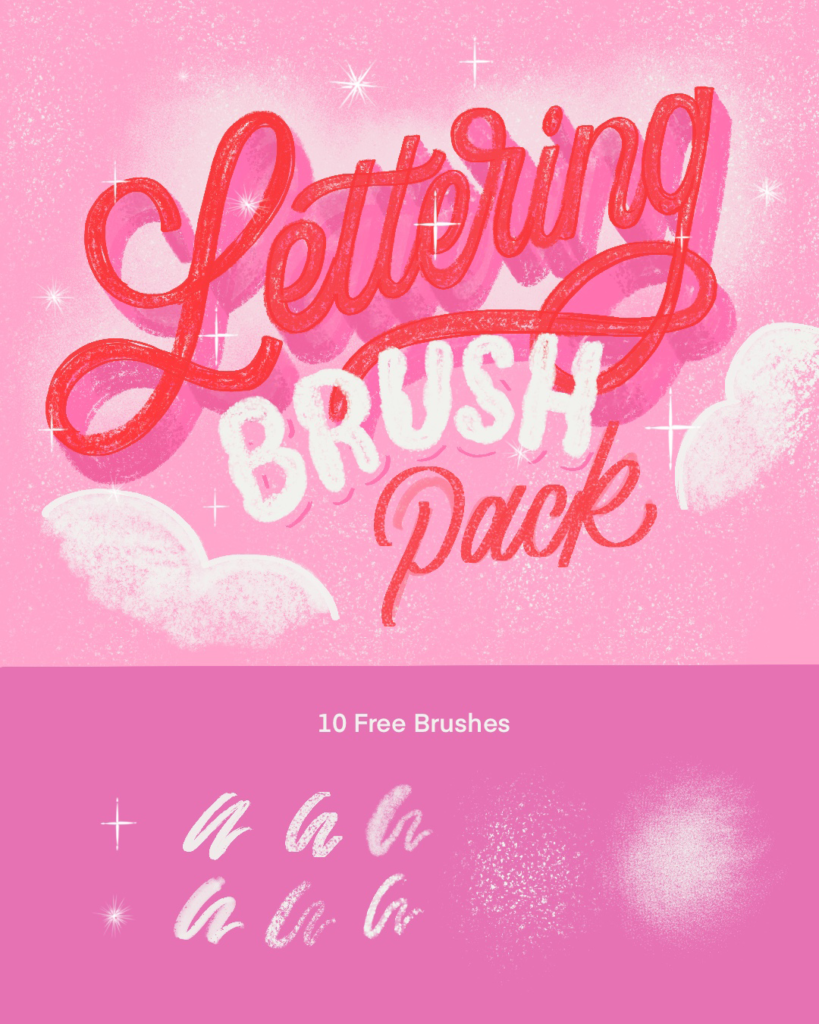 Procreate Lettering Brush Pack
I created this lettering brush pack specially for lettering. The brushes included are for lettering, adding texture and then completing your work with a dash of Spark! There are 10 Free Brushes included in this pack and it comes with the Care Package!
Retro Calligraphy Workbook
I love creating retro calligraphy that I had to create a workbook. This style is so fun, simple and unique. It's great to add to any lettering work or art! This workbook includes instruction on letters A to Z, uppercase and lowercase!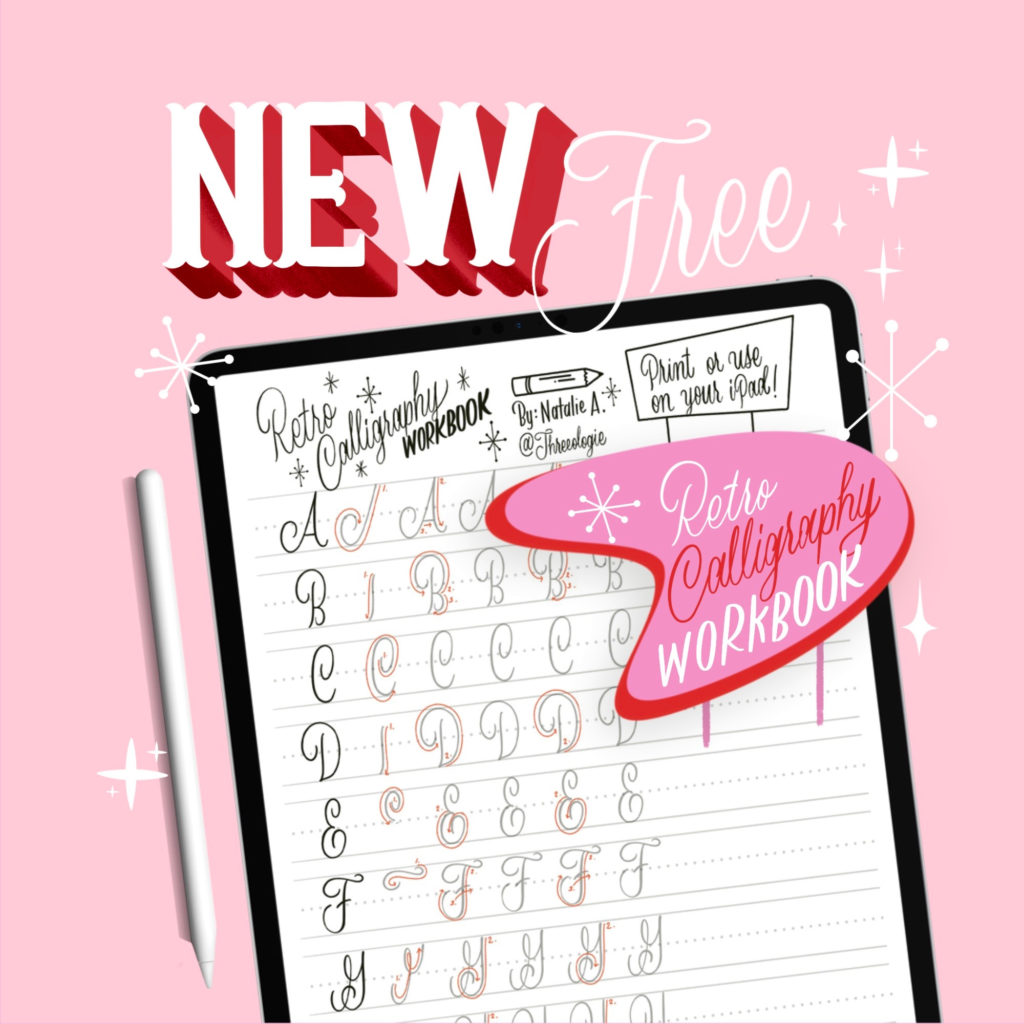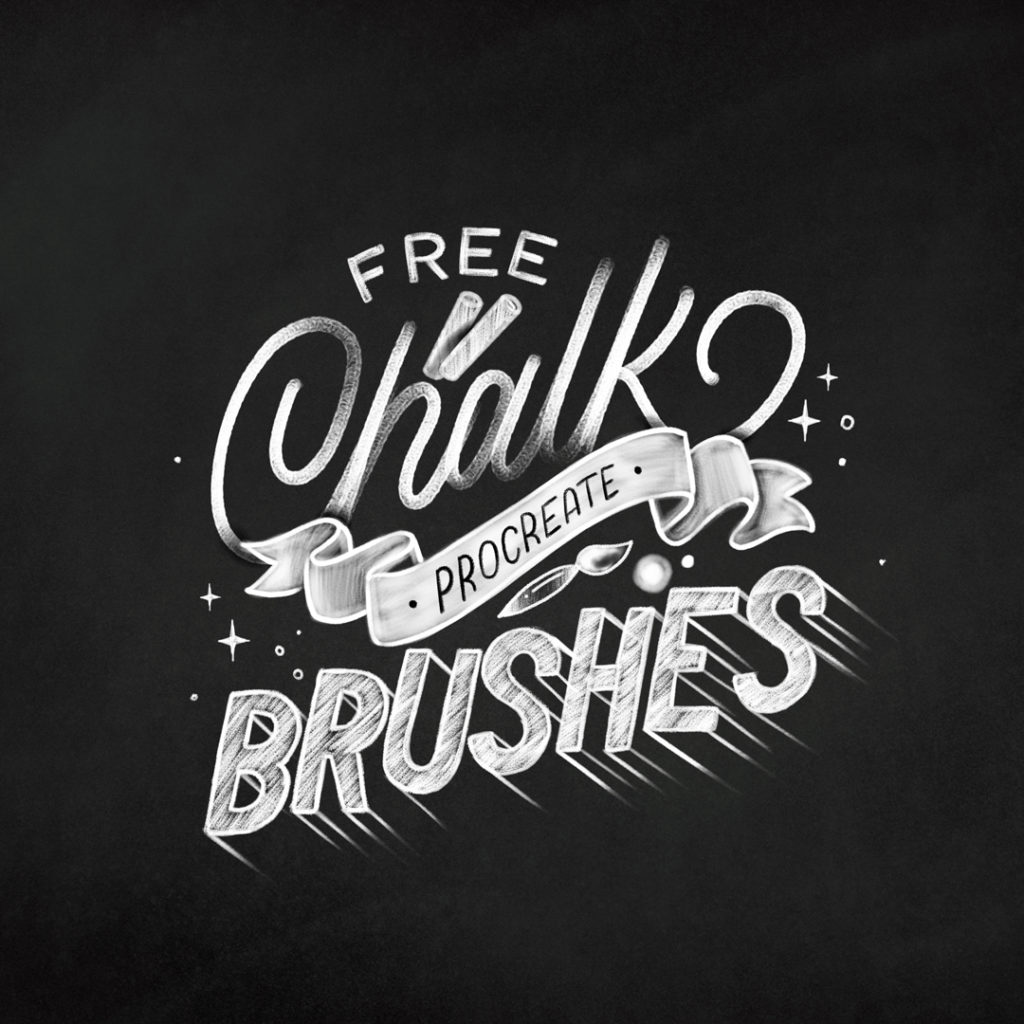 I made this little piece using my own Chalk Brush Pack and it's totally Free! There are 6 brushes included in the pack that resemble chalk. You can even smudge the brushes and it still gives it that chalky feel. A great addition to your procreate tool box.
I always had trouble creating floral designs when I first started so I created this tracing stamp for Procreate to help beginners. Simple stamp, trace and stylize to fit your brand!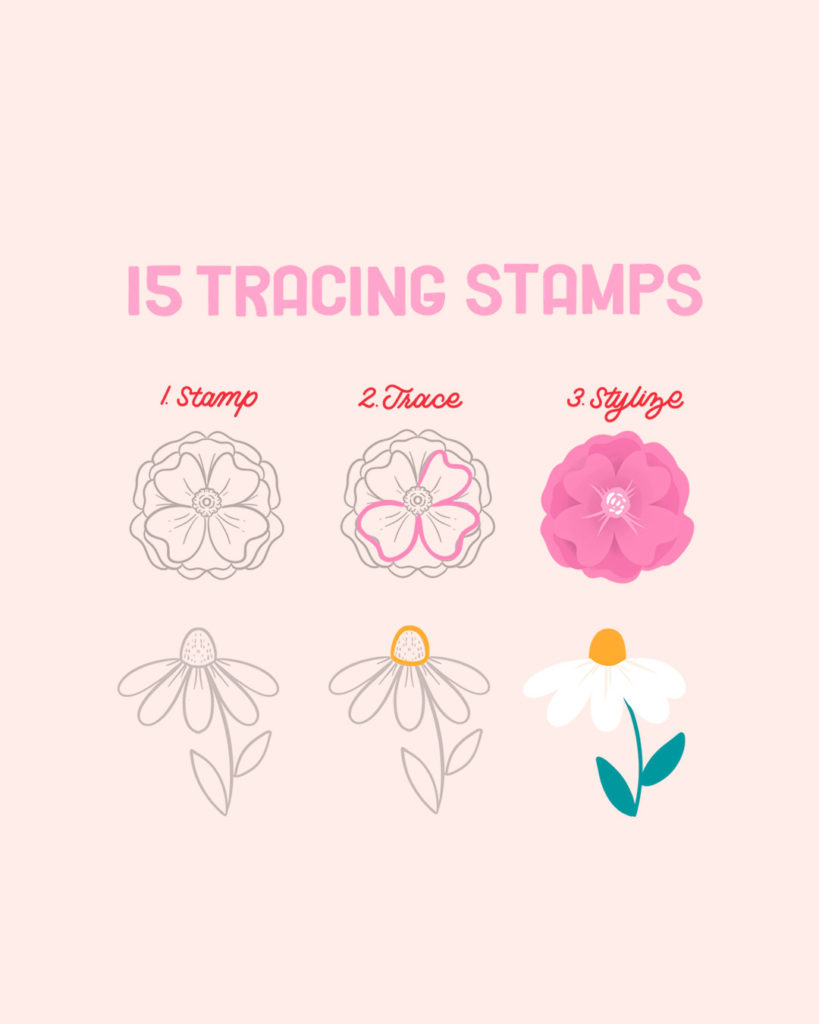 And... How to Manufacture a Mug Checklist!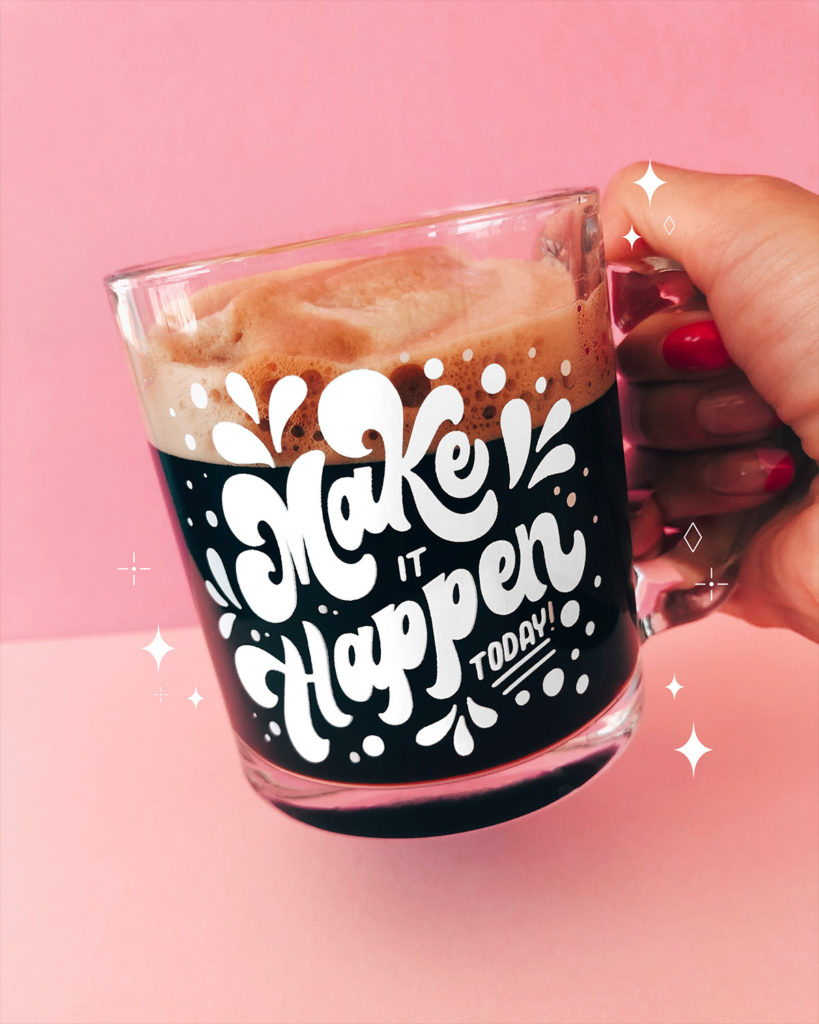 This was a big request! I got a lot of messages asking how I manufactured a mug, how much it cost, where I went to get them done, how I designed it… etc. So I put together a checklist with everything you need to know to create your own mug. I also included my very own contact for mug manufacturing. So you're getting direct details on where to manufacture a mug!
So if you want to download The Ultimate Care Package just sign up for the Threeologie Community! There are more freebies, discounts, lettering and business content coming your way when you sign up. Each month I send useful tips, gifts, and more!