Now onto Challenge #4!
 I'm excited to announce that Pencil Lettering Challenge #5 is now available! This challenge is all about unleashing your imagination and creativity through pencil lettering. I encourage you to let your mind wander and explore new possibilities as you work on this challenge. Whether you are a seasoned lettering artist or just starting out, I believe that this challenge will inspire you to push your boundaries and take your skills to the next level. So grab your pencils and let's get started!
Challenge this week:
Handletter 3 cursive styles for the word: Lettering

Start by writing the word "Lettering" in a normal cursive then add 3 new styles below it. See my example below

Make sure to only use a Pencil!

No digital art. Only paper and Pencil!

Tag @threeologie your post

Use hashtags #pencilletteringchallenge #threeologie #plc2023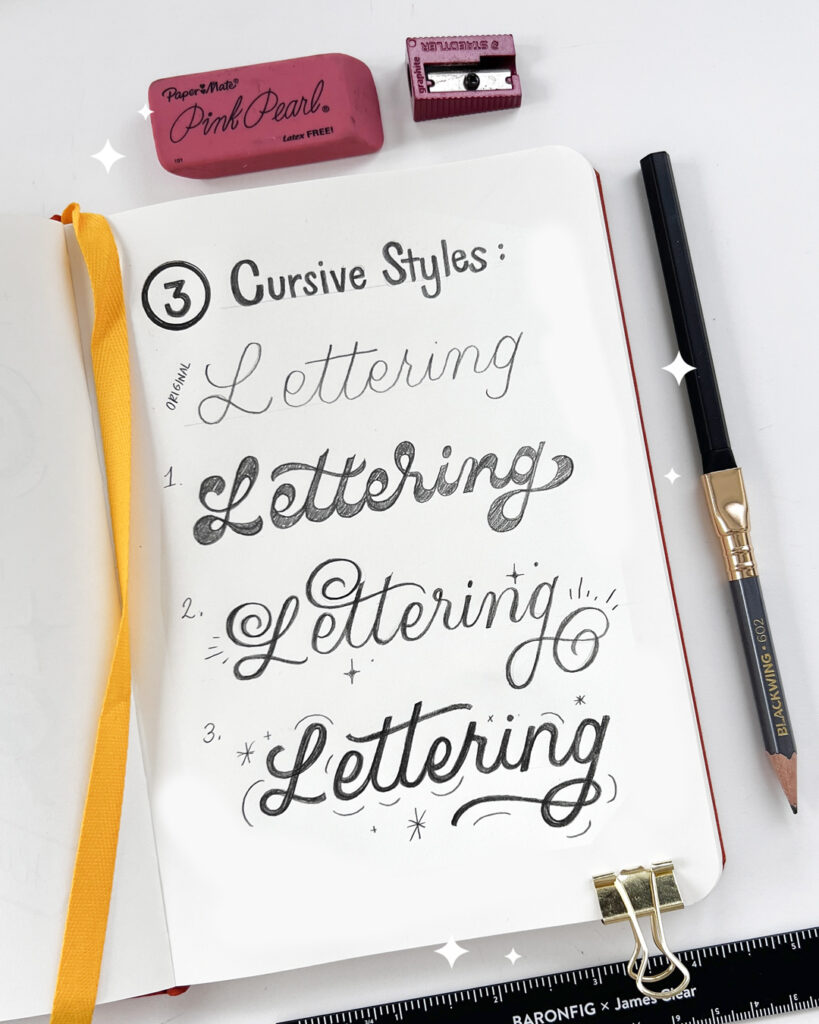 Challenge 5:
Here's my submission for Challenge #5. I really tried to push myself to play around with flourishes and width of my letters. I want you to really try to push yourself too. Get creative with it!
I started off with just normal cursive of the word lettering then I added 3 new styles below to show how I can change up my cursive style.
Now you try! 😊
Tools: Blackwing Pencils